This is an archived article and the information in the article may be outdated. Please look at the time stamp on the story to see when it was last updated.
By their nature, dogs bark at a lot of things around them. The doorbell ringing, children playing, other dogs and animals running nearby or even something on TV can get your furry friend sounding off.
The frequent barking can disturb your home's relative peace over time. Bark collars are an effective way to discourage your dog from always barking. They come in different styles with optional corrective modes for safely guiding your dog and your home into a quieter existence.
In this article: iTecFreely Dog Training Collar, Educator E-Collar Humane Dog Training Collar and Petjoy 2-in-1 Bark Collar.
What are the different types of bark collars?
There are four types of bark collars based on the mode of deterrent used to discourage a dog from barking.
Vibration bark collars use a gentle vibrating response to your dog's barking that is safe for their skin. They work better than static collars but are usually most effective on short hair dogs that will feel more of the vibration.
Ultrasonic bark collars use a high-frequency sound only dogs can hear to discourage barking. Though humane and safe for your dog, they can be set off by other surrounding noises. Some dogs eventually get used to the sound.
Spray bark collars spritz a small mist at the dog, usually with an unpleasant citrus odor. They are safe, but you should direct the spray away from the dog's eyes. Some dogs eventually learn how to deplete the solution with rapid barking.
Static bark collars, also known as shock collars, send a low-level electrical pulse to the dog when it barks. Most veterinarians discourage using this type of collar since it can confuse the dog or even cause it to bark more. There is also a debate about whether the pulsations cause tissue damage over time.
What are the best sensors?
Most bark collars use either vibration or sound sensors to determine when a dog is barking and then activate the deterrent. Vibration sensors are not always the most sensitive, and sound sensors can be too sensitive by activating when other sounds are detected.
Look for bark collars that have safety features to prevent premature activation. Some collars even learn your dog's voice over time.
Dual sound-vibration sensor bark collars are more expensive, but they are the most accurate.
Are there other ways to stop dogs from barking?
Talk to your veterinarian or a certified dog trainer about alternatives to bark collars. There may be ways to use voice commands to keep your dog quiet. Keeping dogs busy and occupied may also help since many dogs, as pack animals, don't like to be lonely.
Best bark collars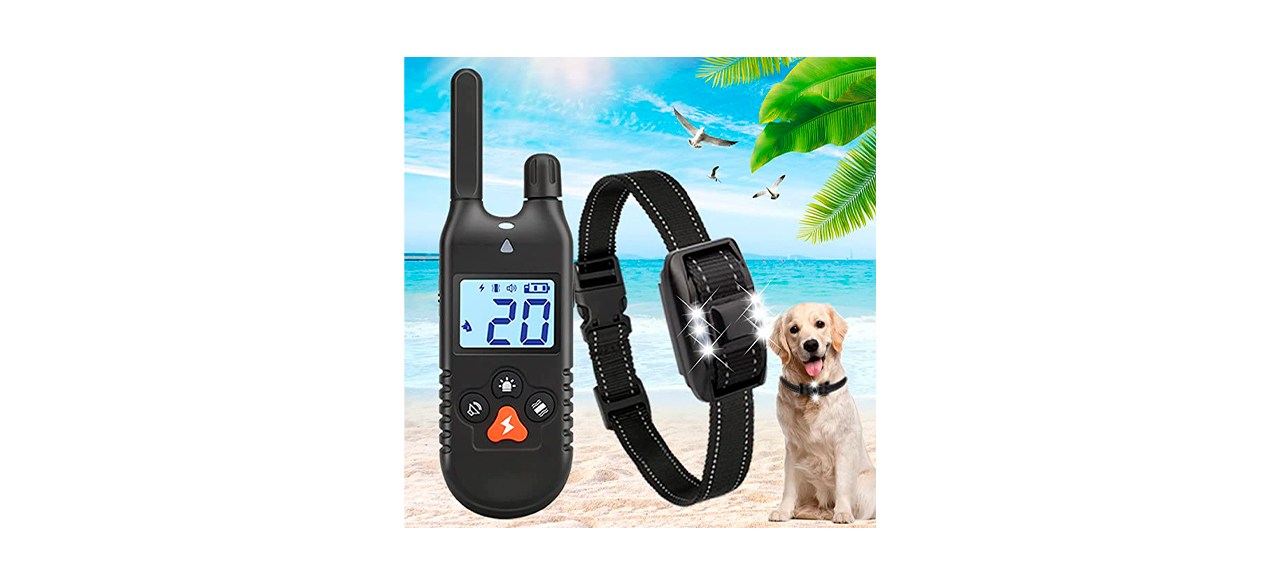 iTecFreely Dog Training Collar
This versatile training collar has three training modes for adjusting the stimulation level. It features two channels and separate memory for training two dogs simultaneously. A security keypad prevents accidental operation.
Sold by Amazon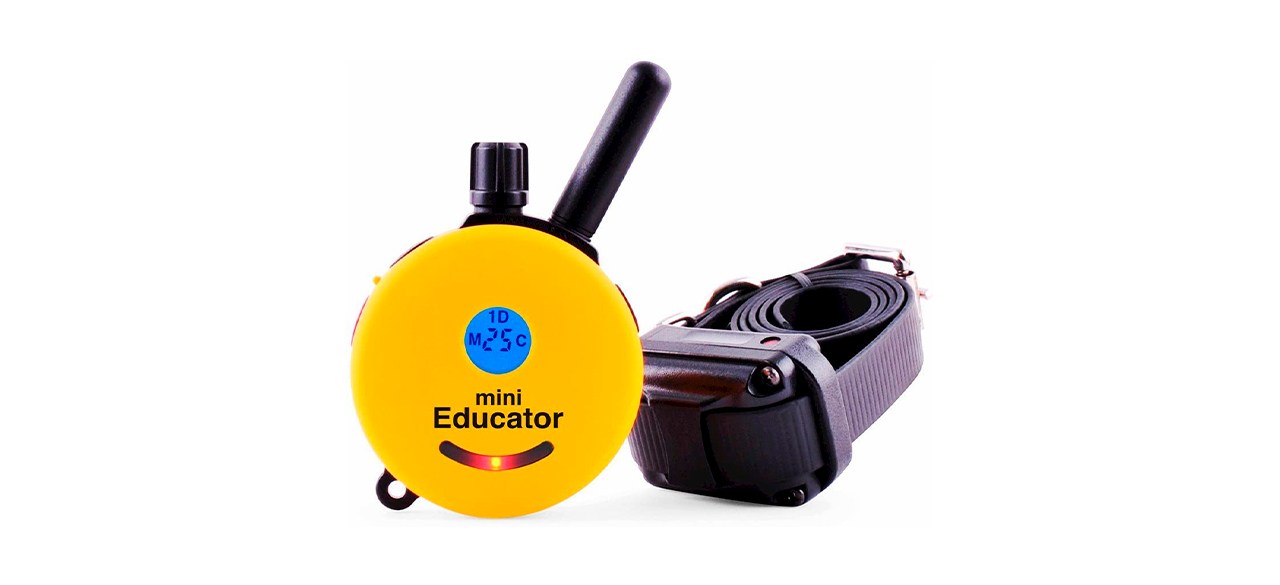 Educator E-Collar Humane Dog Training Collar
This training system covers up to a half-mile using a Pavlovian tapping sensation that mimics a vibration. There are 100 levels of stimulation with 60 more levels of additional boost. It includes a dog collar, a mini receiver and a mini stopwatch transmitter.
Sold by Amazon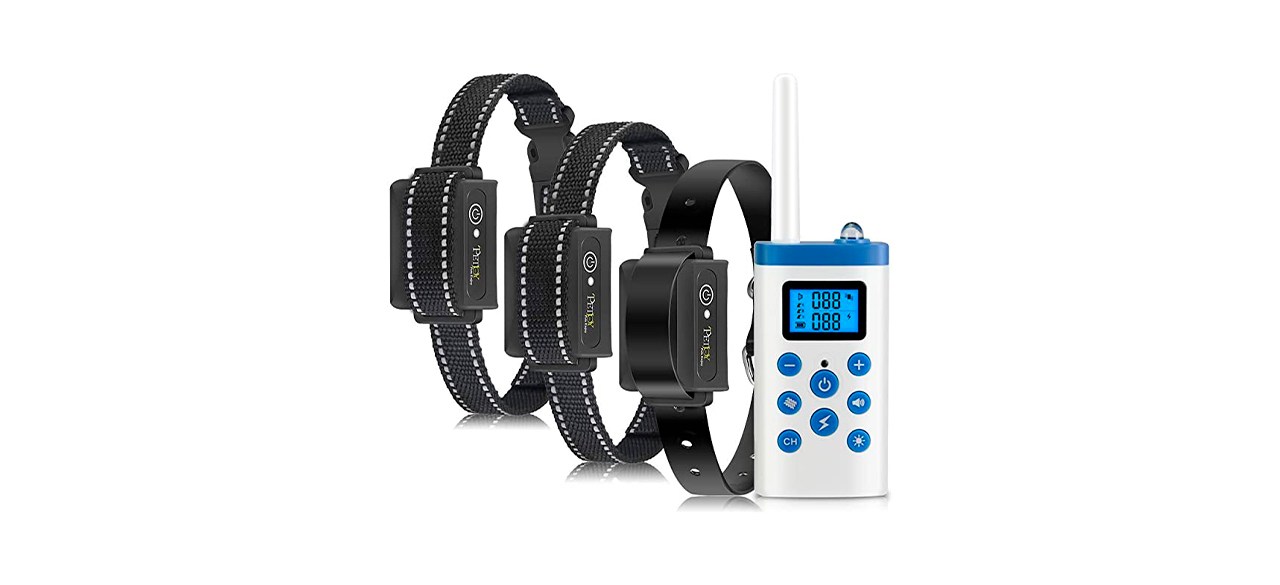 This waterproof bark collar can last up to 60 days for the three-channel receiver and 180 days for the remote control. The collar fits dogs between 3 and 130 pounds and works up to 1,200 yards.
Sold by Amazon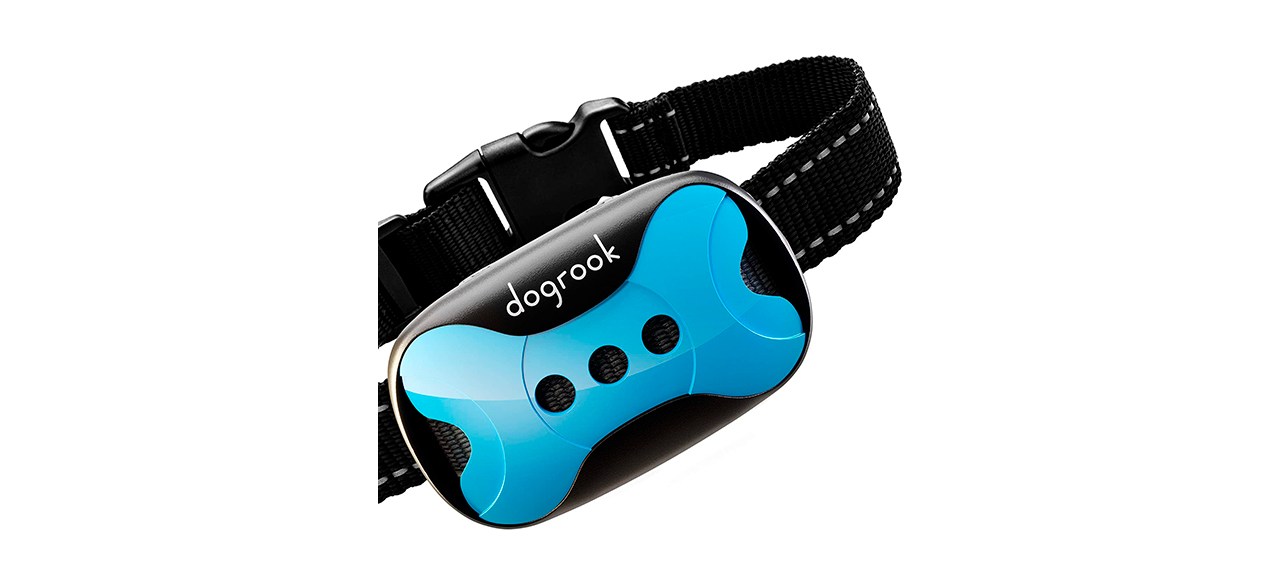 DogRook Rechargeable Dog Bark Collar
This humane bark collar is highly effective, with five stages of alternating beeps and vibrations. The collar charges in two to three hours and lasts up to two weeks. It is adjustable for all sizes of dogs between 8 and 110 pounds.
Sold by Amazon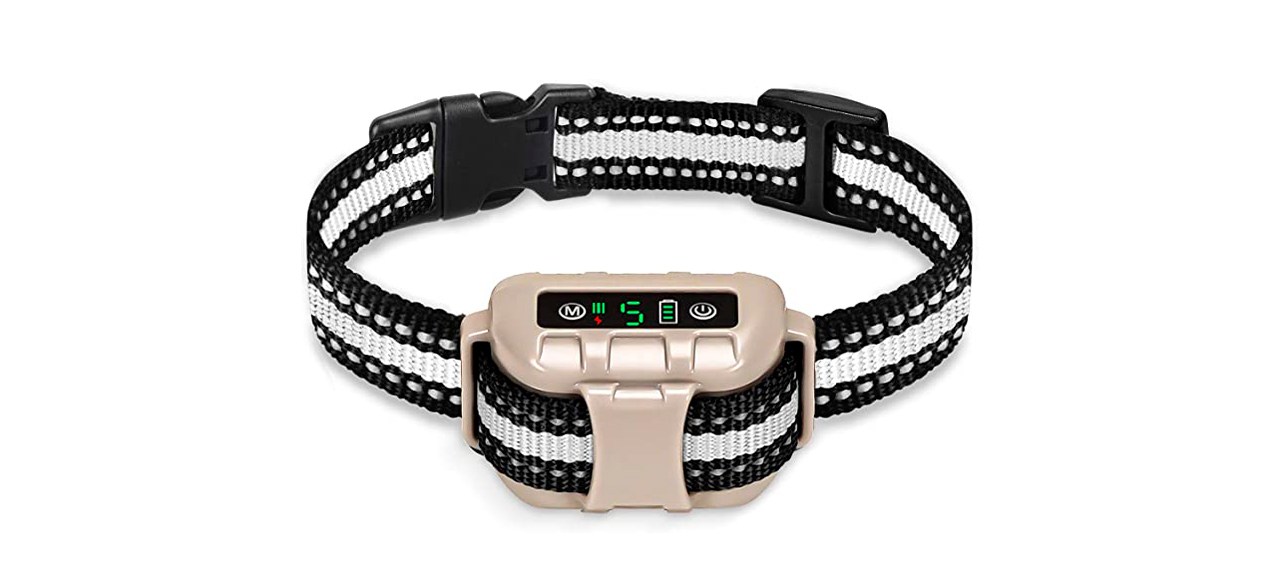 Trulrox Rechargeable Bark Collar
This reflective, waterproof bark collar is adjustable for dogs of all sizes. It has two modes for vibration with or without shock and a safety mode to make sure your dog isn't triggered too often.
Sold by Amazon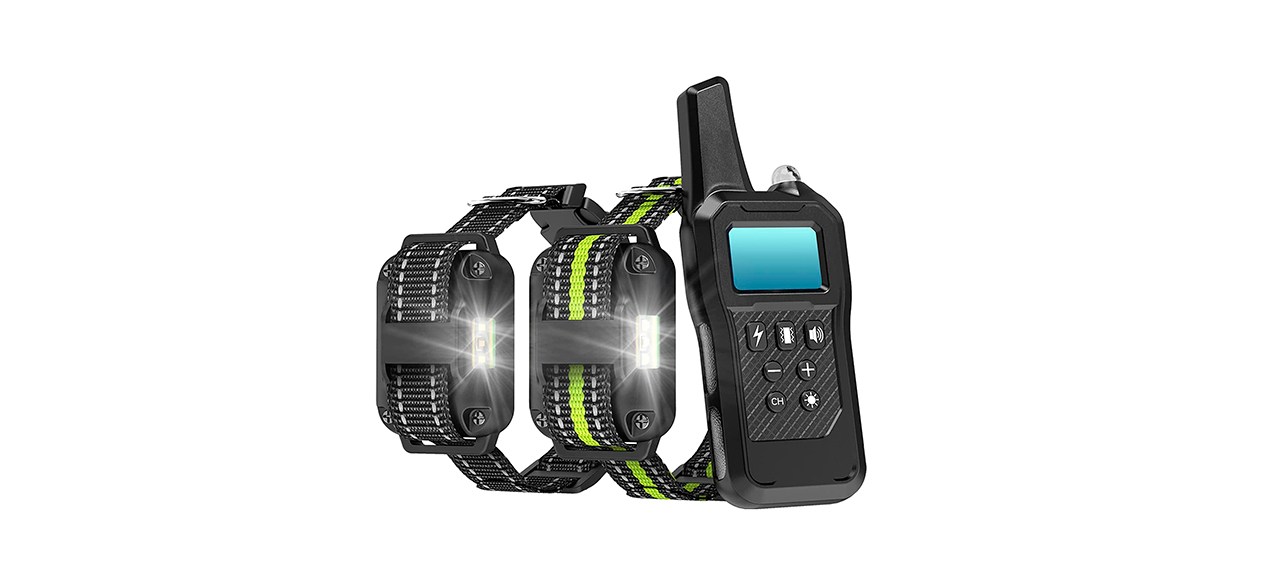 This reflective, waterproof collar works up to 2,600 feet with a built-in LED safety light. It has four training modes and includes a removable silicone head that protects your dog's neck when in shock mode.
Sold by Amazon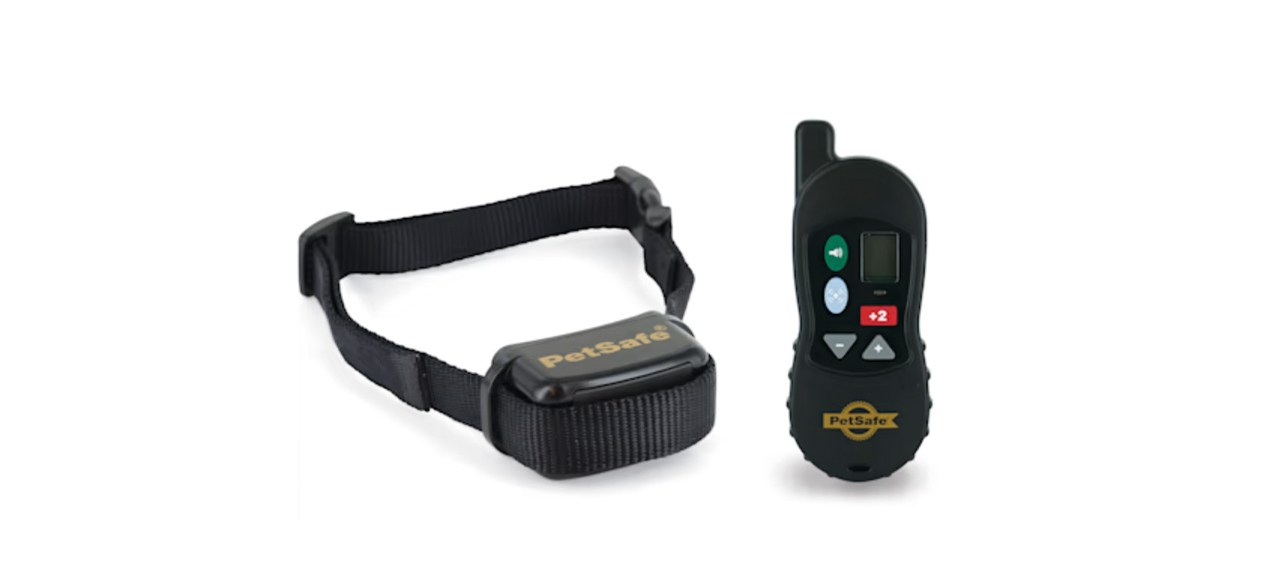 PetSafe Vibration Dog Trainer Collar
The PetSafe trainer works up to 100 yards away without a leash. It is a safe and humane way to train your dog with 16 vibration levels. The nylon collar is adjustable and waterproof.
Sold by Petco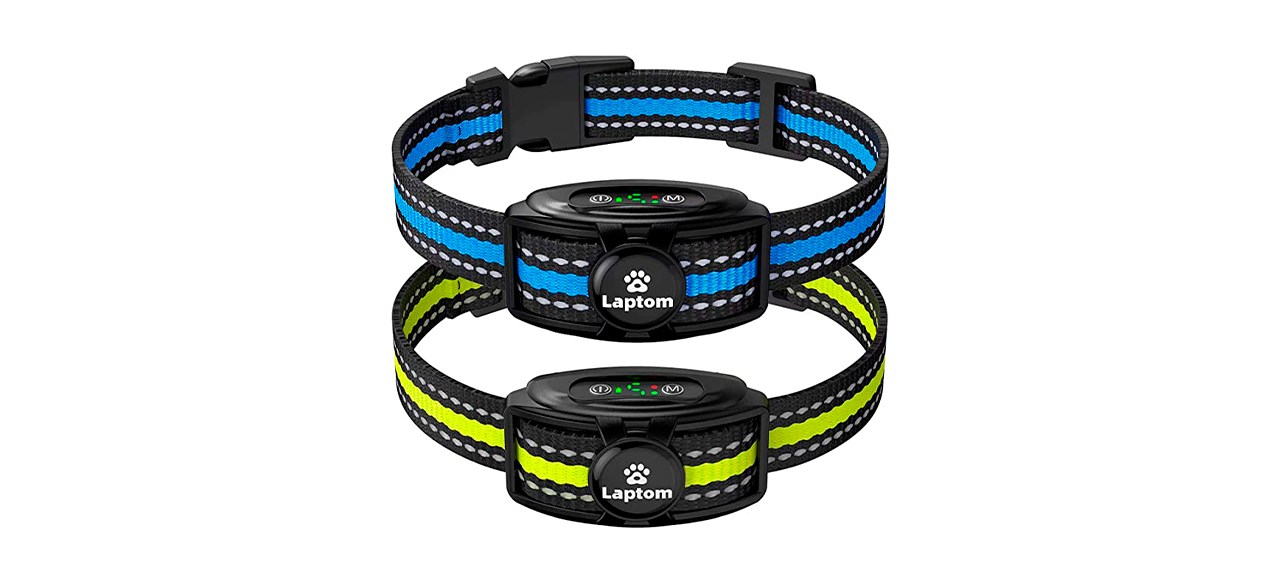 Laptom Pro Smart Dog Bark Collar
With dual vibration, this bark collar is shockless and safe for dogs. The advanced microchip has technology to prevent false triggering. The collar has a powerful lithium battery that works for up to two weeks and recharges in three hours.
Sold by Amazon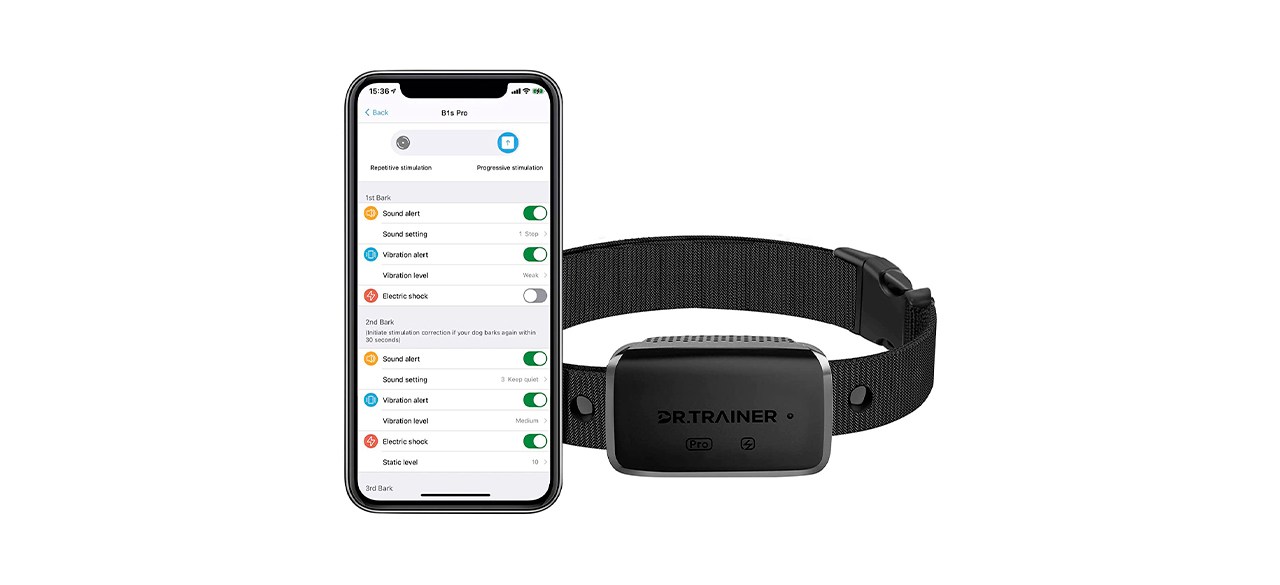 Dr. Trainer Pro Bark Collar with App and Smart Watch Control
This high-tech bark collar can record the owner's voice for the dog to better assimilate to frequent commands. It has three modes, including customized sounds, vibration and shock. The app helps you customize loudness and sensitivity levels.
Sold by Amazon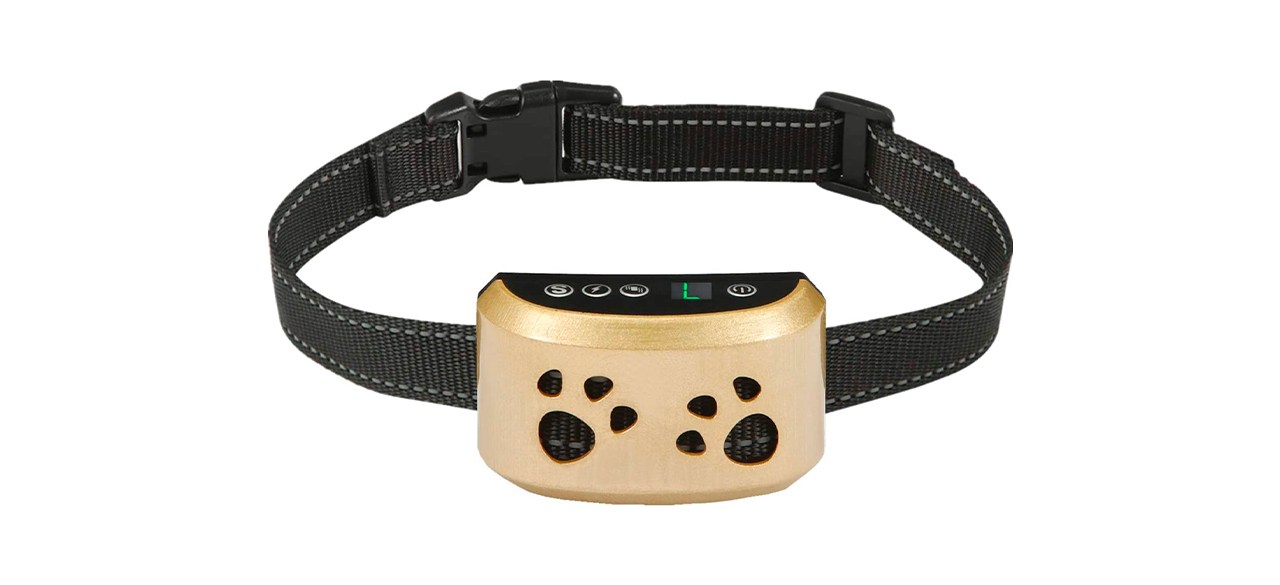 Adjustable for necks measuring 8 to 23 inches around, this bark collar has seven sensitivity levels. It filters out other sounds and ensures only your dog's bark will trigger the collar. An LED light shows which mode is in use, and the collar comes in three bright colors.
Sold by Amazon
WORTH CHECKING OUT
Want to shop the best products at the best prices? Check out Daily Deals from BestReviews.
Sign up here to receive the BestReviews weekly newsletter for useful advice on new products and noteworthy deals.
Steve Ganger writes for BestReviews. BestReviews has helped millions of consumers simplify their purchasing decisions, saving them time and money.
BestReviews spends thousands of hours researching, analyzing, and testing products to recommend the best picks for most consumers.
Copyright 2023 BestReviews, a Nexstar company. All rights reserved.