To keep dust at bay, a good vacuum should never be far away
IN THIS ARTICLE:
Keeping a home clean and tidy can be challenging, especially if external factors work against you. You might have the best intentions, but a sudden dust storm, nearby construction or kids playing around the house can all contribute to tiny particles settling on your floors, furniture and decorations. If you don't take care of it regularly, after a while, dust will accumulate, making it tougher to clean and much worse for those with allergies.
Choosing the right vacuum for the job
It's common knowledge that a vacuum cleaner is the best tool for combatting airborne and surface sneeze-inducers. There are plenty of models to choose from, including upright vacuums, cordless models, handheld gadgets for smaller areas and even gigantic, four-wheeled behemoths that can suck a coconut through a metal straw. But besides the features, vacuums range wildly in price.
You might be tempted to grab any model from the nearest store shelf, but according to our cleaning expert Ketia Daniel, that's the wrong way to approach the banishment of dust.
"One of the secrets to a dirt-, dust- and allergen-free home is owning a good vacuum that'll capture your intended target. So often, buyers go with a random vacuum just because it may be the cheapest, not even realizing that it may not be the best choice for their home or health concerns," Daniel says, who has authored a book on cleaning effectively.
Memorial Day is a federal holiday observed annually on the last Monday of May, which falls on the 29th of this year. The day honors everyone who has died while serving in the United States armed forces.
As you gather with loved ones to honor those who have served and to enjoy the unofficial start of summer, consider checking out sales offered over the long weekend. Make sure your home is looking its best (and cleanest) with one of these high-quality vacuums.
Best vacuums to shop during Memorial Day sales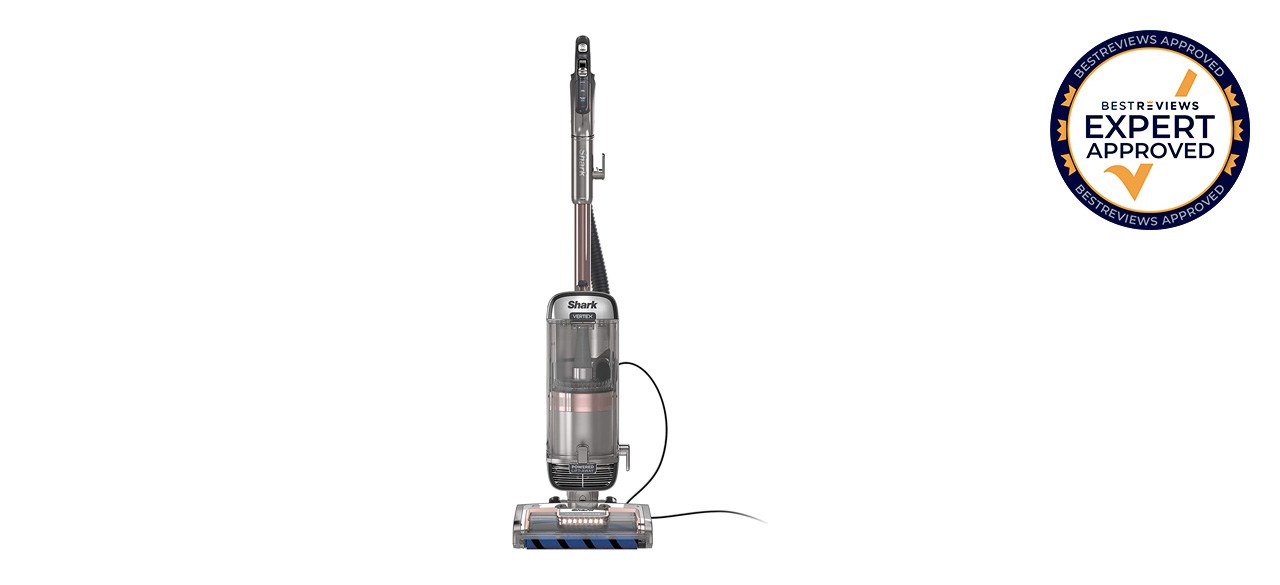 Shark AZ2002 Vertex Powered Lift-Away Upright Vacuum
This upright vacuum has a self-cleaning brush roll, making it a convenient choice for dealing with pet hair. With a powerful 1,344-watt motor and HEPA filter to trap 99.9% of dust, it's at the top of Daniel's list. "If I absolutely had to pick my favorite vacuum of all time, it would be this one. It has one of the best suction powers on the market," she says.
Sold by Amazon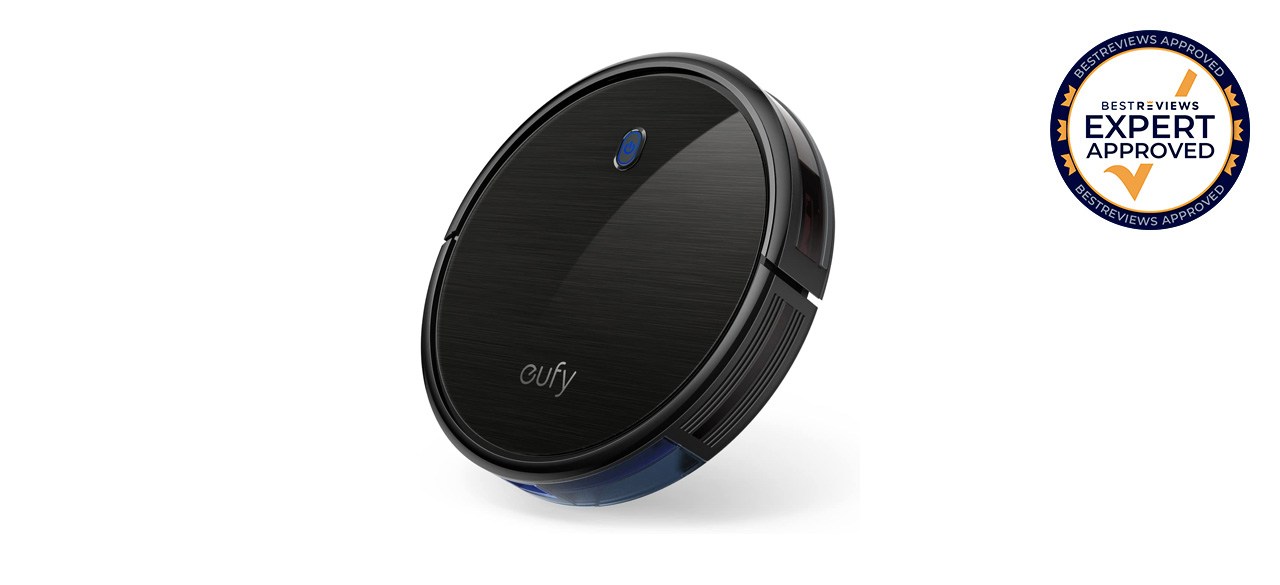 Eufy by Anker BoostIQ RoboVac 11S
Ultra slim and easy to operate, Daniel explains that this vacuum is a simpler option for customers who are less technology-savvy. Instead of having to set up and guide the robotic vacuum with a mobile phone app, it comes with a remote controller. But that means you'll have to walk behind it to get into every corner. However, it does have a "headless" mode where you let it roam free in your house.
Sold by Amazon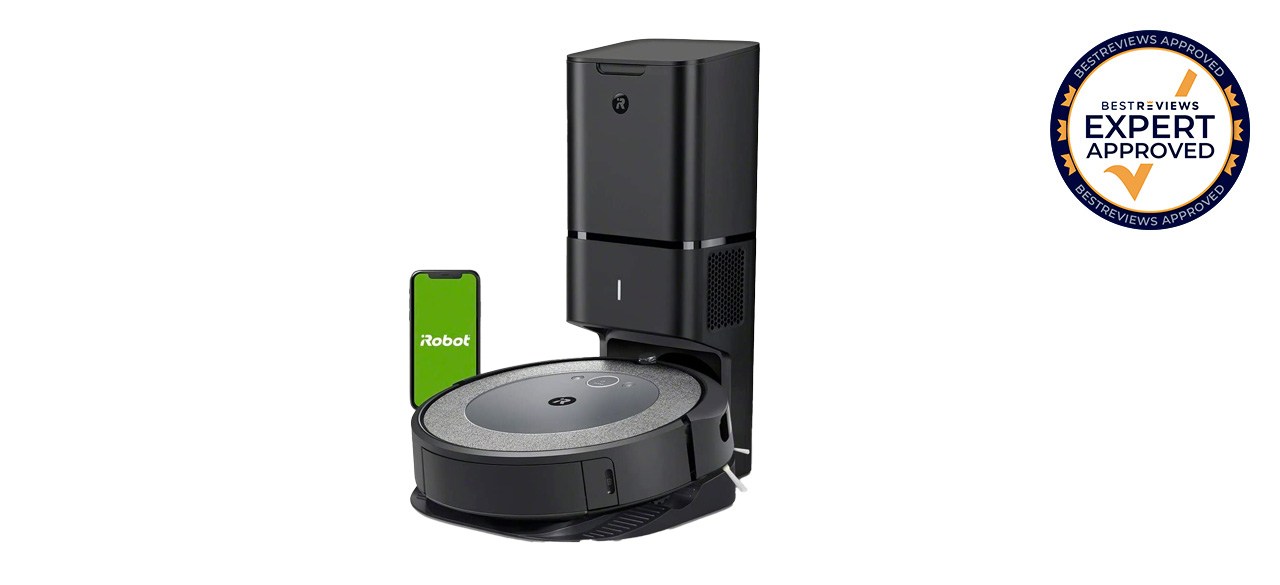 If you want to take the strain out of vacuuming and having to walk behind it, this advanced robotic model is a solid option. The self-docking vacuum's battery lasts over an hour, and it even empties the dust bag by itself for up to six months. It quickly deals with pet hair, too, as it has dual multi-surface rubber brushes that adjust to different surfaces and debris.
Sold by Amazon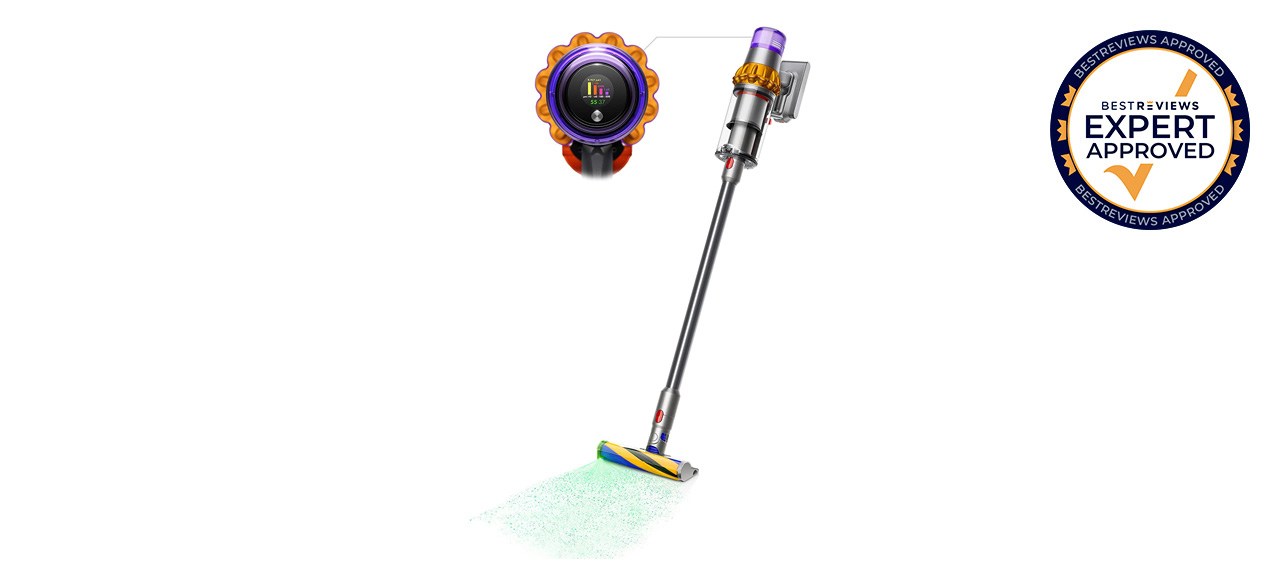 Dyson V15 Detect Cordless Vacuum Cleaner
With laser illumination and marketed as "the most powerful intelligent" cordless vacuum, few other upright models come close to this one. The rechargeable battery lasts for up to an hour, and the powerful motor spins over 125,000 times per minute. It's also Daniel's favorite cordless vacuum on the market. "Obviously, Dyson can speak for itself. However, the innovative LCD screen tells you what type of particles are picked up."
Sold by Amazon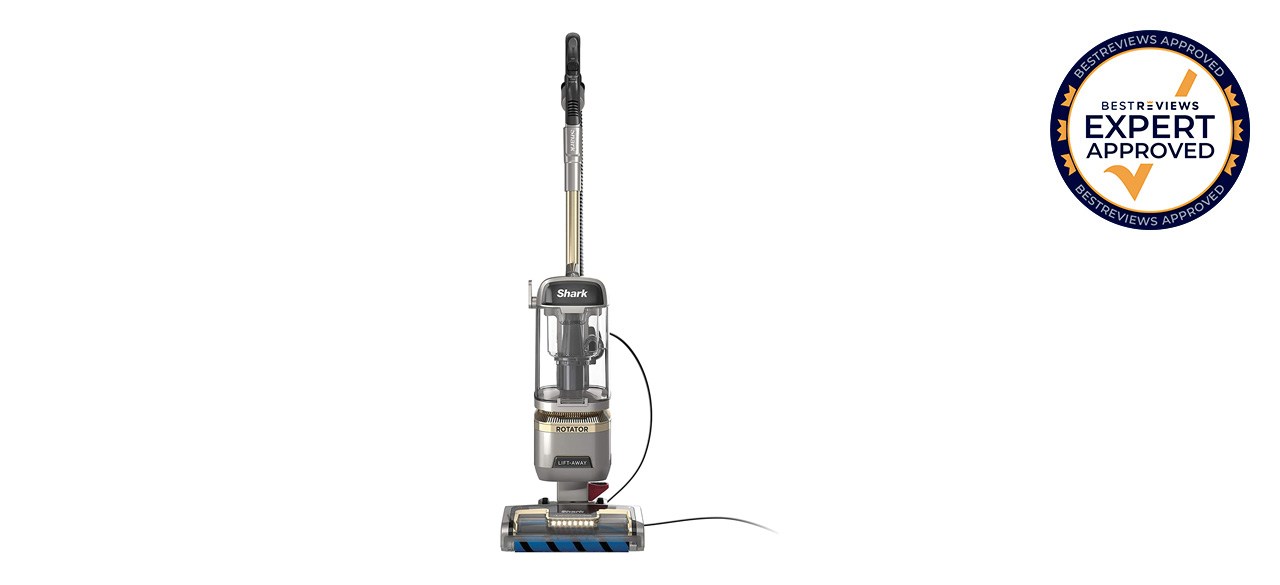 The Rotator is slightly bulkier than other vacuums on the market, but for good reason. It uses Shark's DuoClean Powerfin roller to dig deep into any thickness of carpet pile, get into the tiniest of cracks on floors and pick up pet hair without it becoming entangled on the brush. The vacuum is superb on floors, but it does well on furniture, too. Simply unclip the pod from the upright part and carry it around as you vacuum. As Daniel says, it's great for those needing to vacuum stairs and other surfaces, such as couches.
Sold by Amazon
Worth checking out
Our cleaning expert Ketia Daniel highlighted six of her favorite vacuum cleaners to tackle any kind of irritant, dust or debris. However, there are other fantastic choices that may be better suited to your environment or budget.
Want to shop the best products at the best prices? Check out Daily Deals from BestReviews.
Sign up here to receive the BestReviews weekly newsletter for useful advice on new products and noteworthy deals.
Charlie Fripp writes for BestReviews. BestReviews has helped millions of consumers simplify their purchasing decisions, saving them time and money.
Copyright 2023 BestReviews, a Nexstar company. All rights reserved.