This is an archived article and the information in the article may be outdated. Please look at the time stamp on the story to see when it was last updated.
Which tote bags are best?
Whether you need to haul towels and sunscreen to the beach or take your laptop and other materials to your workplace or school, tote bags are the answer. They're roomy, comfortable and, best of all, affordable. They can be as simple or as complex as you need and come in a surprisingly wide range of materials, not to mention practically any design you can or can't think of.
What to know before you buy a tote bag
Material
Tote bags come in too many materials to list all of them, but some of the most common include:
Cotton is among the most affordable. It's easy to find bulk packages of several cotton totes for cheap, making them perfect for use as reusable shopping bags.
Canvas is similar to cotton in that it's relatively cheap and can be found in bulk, but canvas tends to be more durable than cotton.
Polyester is essentially the synthetic version of canvas in that it's durable and inexpensive. Polyester doesn't breathe well, however, so don't use it for items that hold water.
Leather can be expensive, and it's laborious to maintain. However, it's among the most durable materials when properly cared for, not to mention attractive.
Size
A tote bag's size is a combination of height, width and depth. When shopping, try to get a tote bag no bigger than you need, or the excess material can flop around; this is unsightly at best and uncomfortable at worst.
Height is measured from the bottom to the top of the bag, excluding the straps. Most totes are 8 to 16 inches high.
Width measures the long side of the bag, or from left to right. Most totes are 12 to 24 inches wide.
Depth measures the short side of the bag, or from front to back. Most totes are 3 to 12 inches deep.
Handle drop
The handle drop measures the distance between the mouth of the tote and the crest of the straps. Most totes have handle drops of 8 to 12 inches.
Strap width
Tote bags typically have widths of 1 to 6 inches. Wider straps are best if you prefer to carry your bag on your shoulder while narrow straps are best for carrying in your hand.
Adjustable straps
Some tote bags have adjustable straps, with most being adjustable in one or both of two ways. The most common is straps with adjustable length. Less common is the ability to remove one or both of the straps entirely.
Closure
Most tote bags have no method for closing the mouth. Some use one of several means to keep it closed for security, privacy or both.
Magnet closures are the weakest so you don't have to fight against the magnets to keep your tote open and to prevent damage to your credit cards and electronic devices.
Snap closures are more secure than magnets while keeping the ability to quickly open the tote, grab something and close it back.
Zipper closures are the most secure, perfect for people who worry about their goods. It does take the most effort to use, though.
Electronic pocket
Some tote bags have a padded pocket for stashing your laptop or tablet so they don't rattle and scrape against the rest of your stuff. It's strongly recommended to prioritize this feature if you regularly pack one of these devices.
How much you can expect to spend on a tote bag
You can find low-quality tote bags in bulk for $10 or less, but individual bags of better quality typically cost $10 to $20. The best non-designer bags usually top out around $50, while designer bags can easily exceed $100.
What are the best tote bags to buy?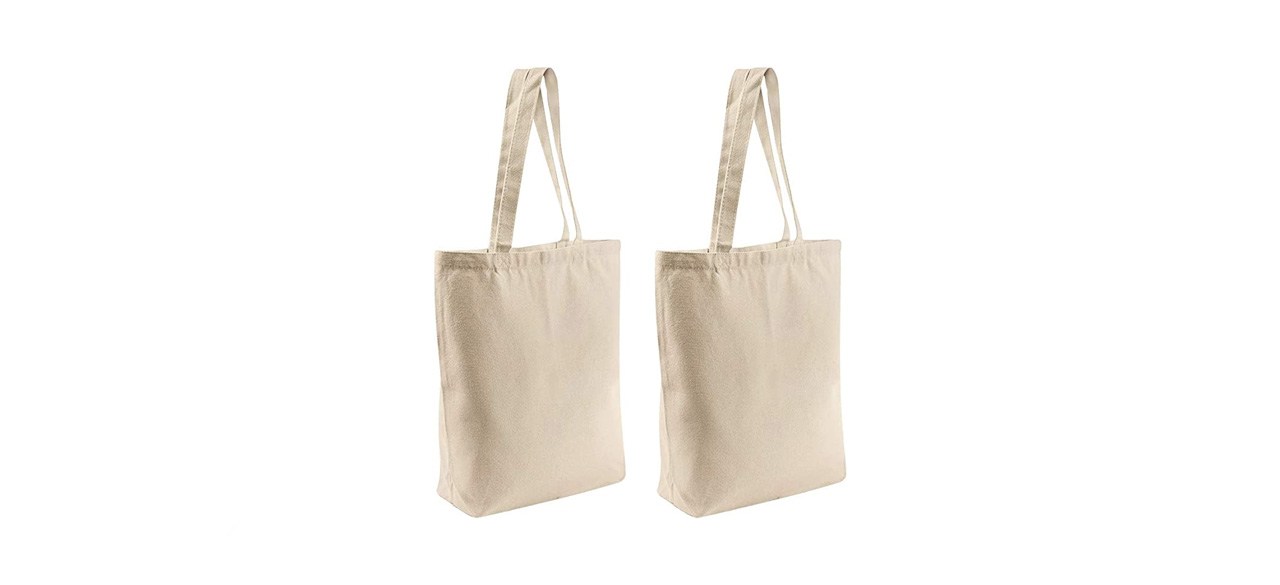 This two-pack of totes includes either two black, two off-white or one of each. The handle drop is 10.2 inches, the height and width are both 15.7 inches, and the depth is 4.7 inches.
Sold by Amazon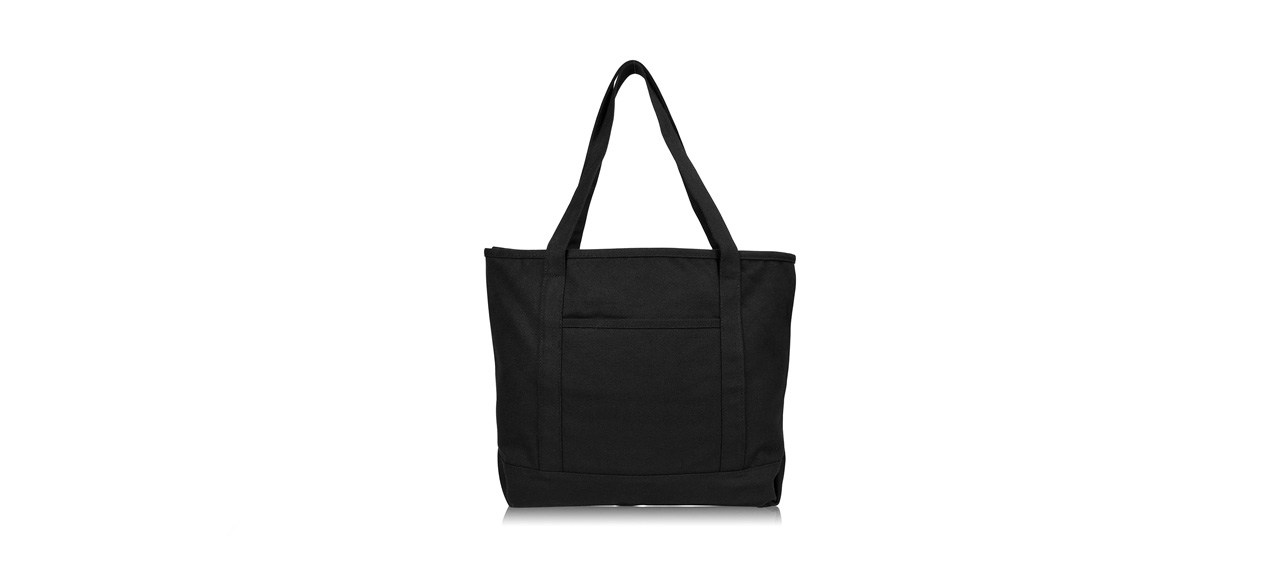 This tote has an 11-inch handle drop, a 20-inch width, a 14-inch height and a 6-inch depth. It also has an 8- by 8-inch front pocket. It comes in nine colors.
Sold by Amazon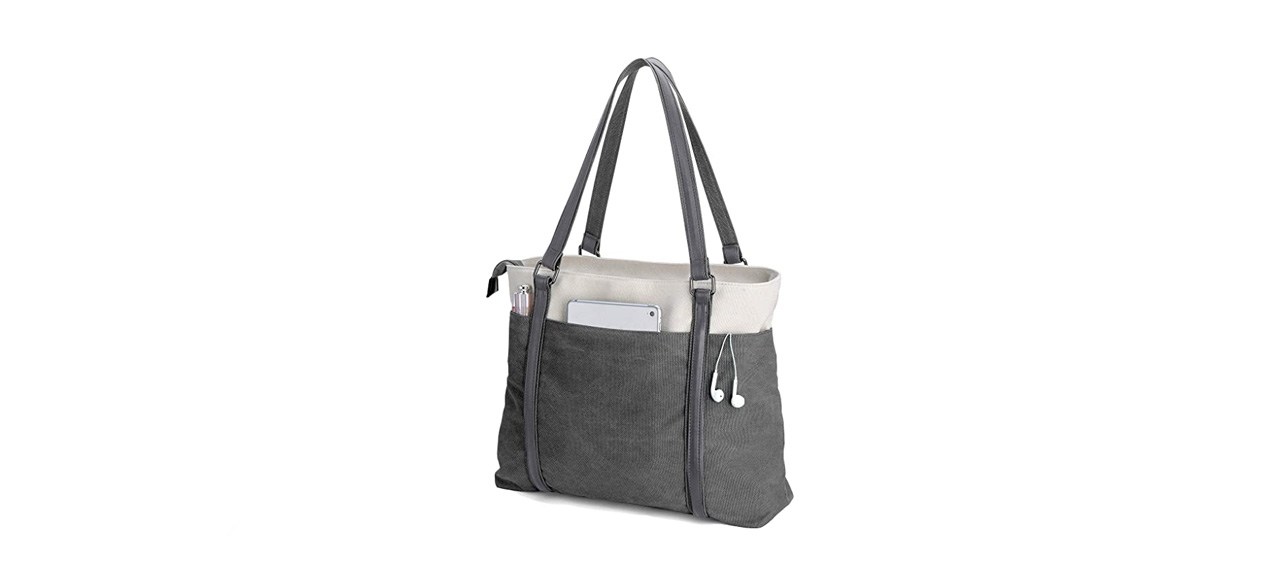 This tote has three front pockets, adjustable length straps and multiple interior pockets. The handle drop is 10.5 inches and the depth is 4.33 inches. It comes in seven colors.
Sold by Amazon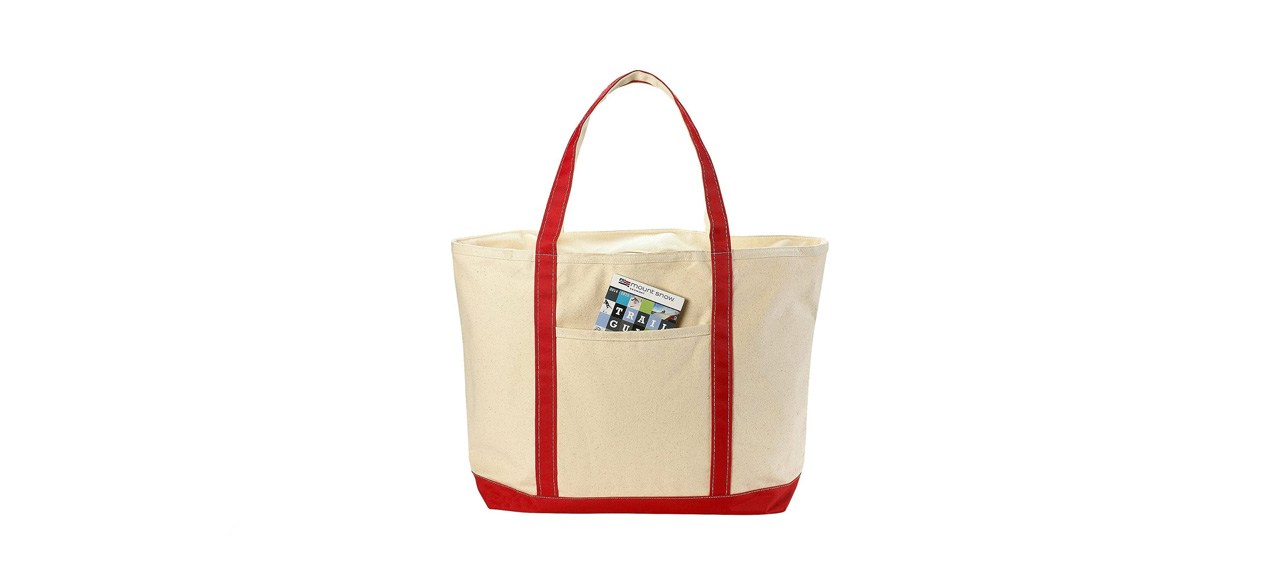 This tote is made of recycled cotton and has a zipper closure for the mouth. The height is 16 inches and the width is 22 inches. The body is off-white, but the straps come in four colors.
Sold by Amazon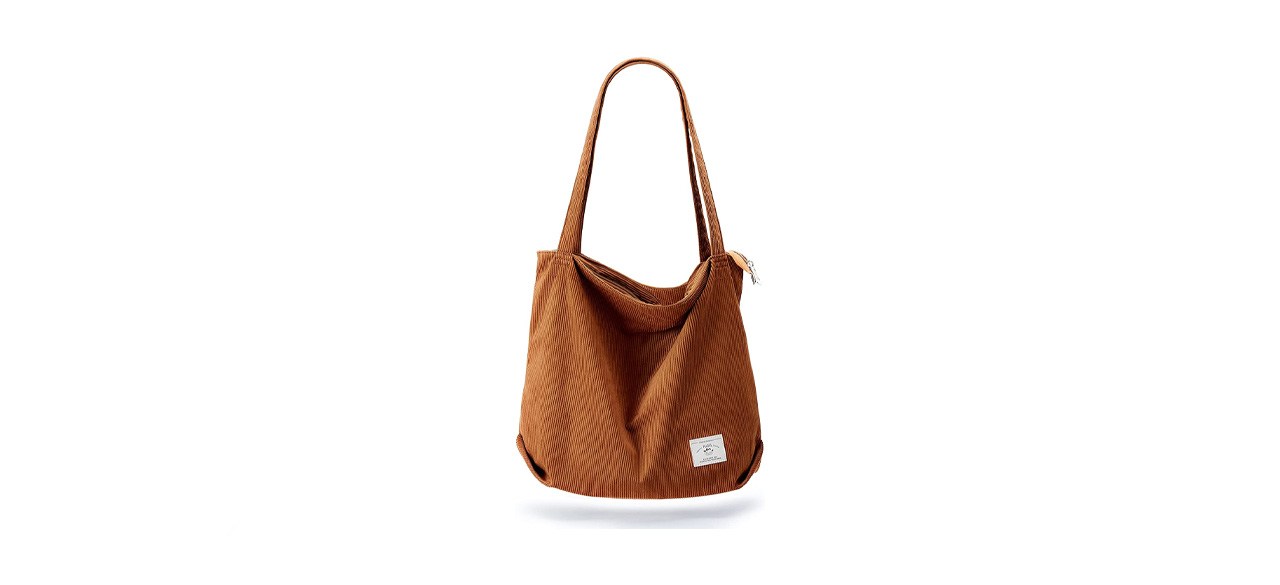 This bag has a bit of flop to its design for those who favor a more relaxed look. It has a zipper closure on the mouth and on one of its two interior pockets.
Sold by Amazon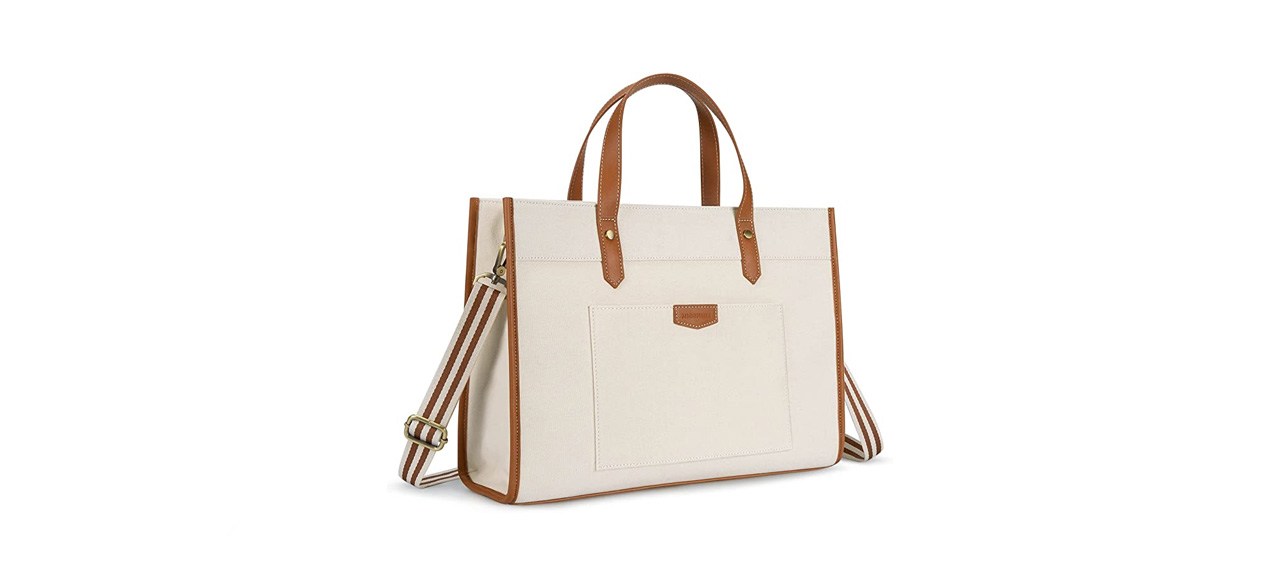 This tote uses stiffer materials to maintain its shape for a put-together look. It has small handles so it can be carried and a shoulder strap and comes in three colors.
Sold by Amazon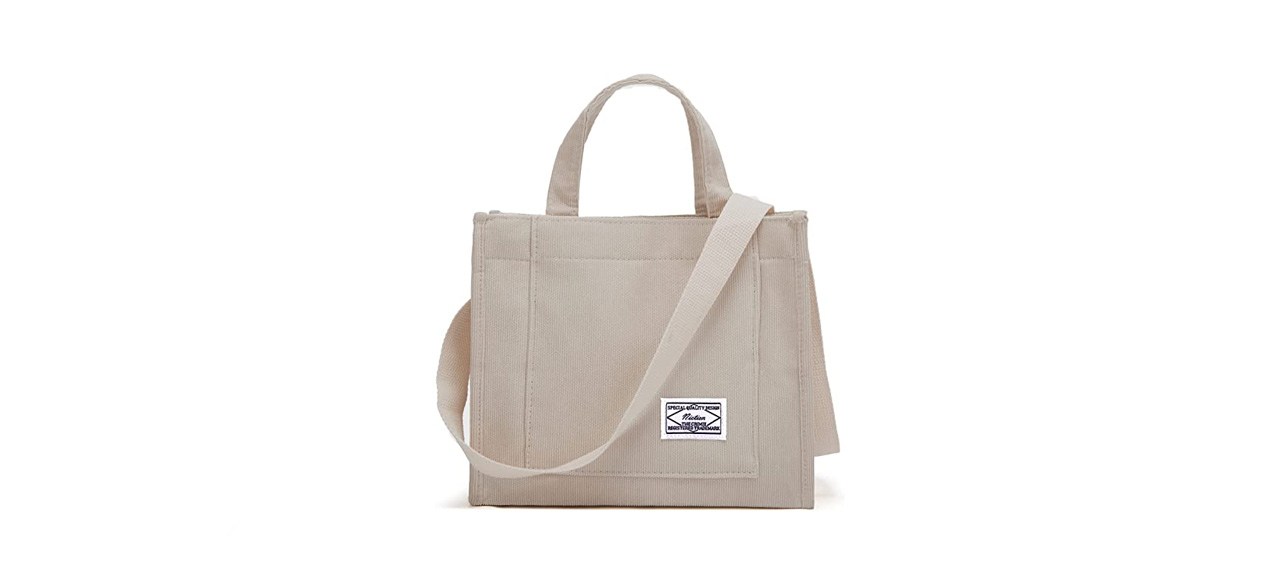 This canvas tote has small handles and a large strap with an adjustable length. It uses snap closures at the mouth and has two pockets. It comes in two sizes and in 15 colors.
Sold by Amazon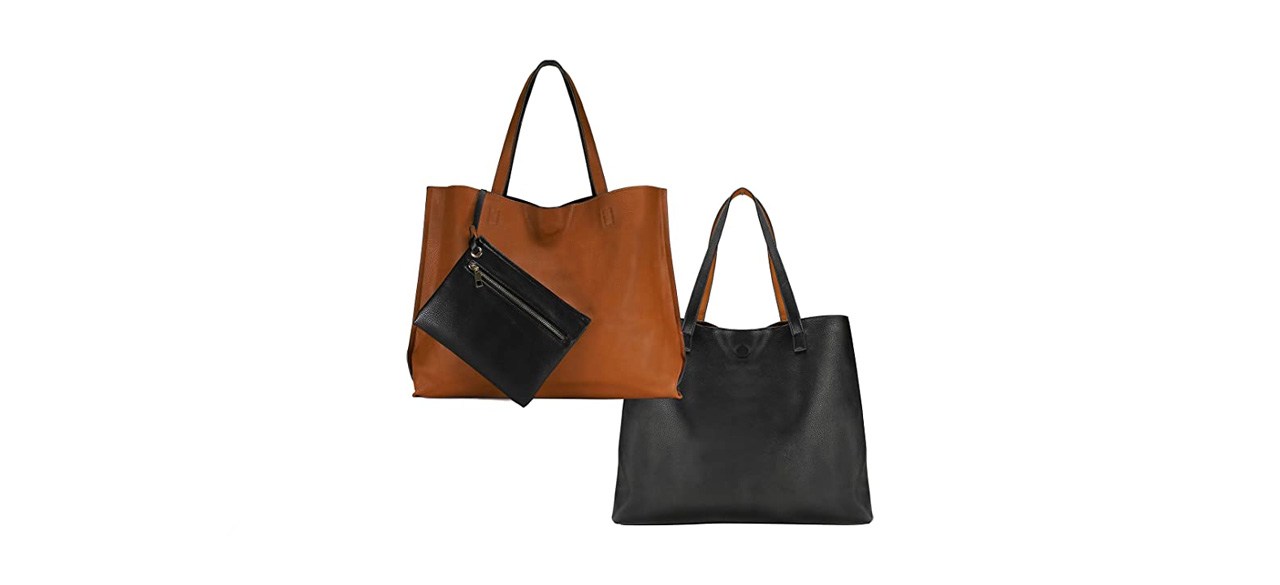 This tote uses a reversible design with alternate colors on the exterior and interior so you have more options when it comes to your outfit. It also comes with a small detachable pouch or wallet that you can hook onto your tote handle so it's easy to find.
Sold by Amazon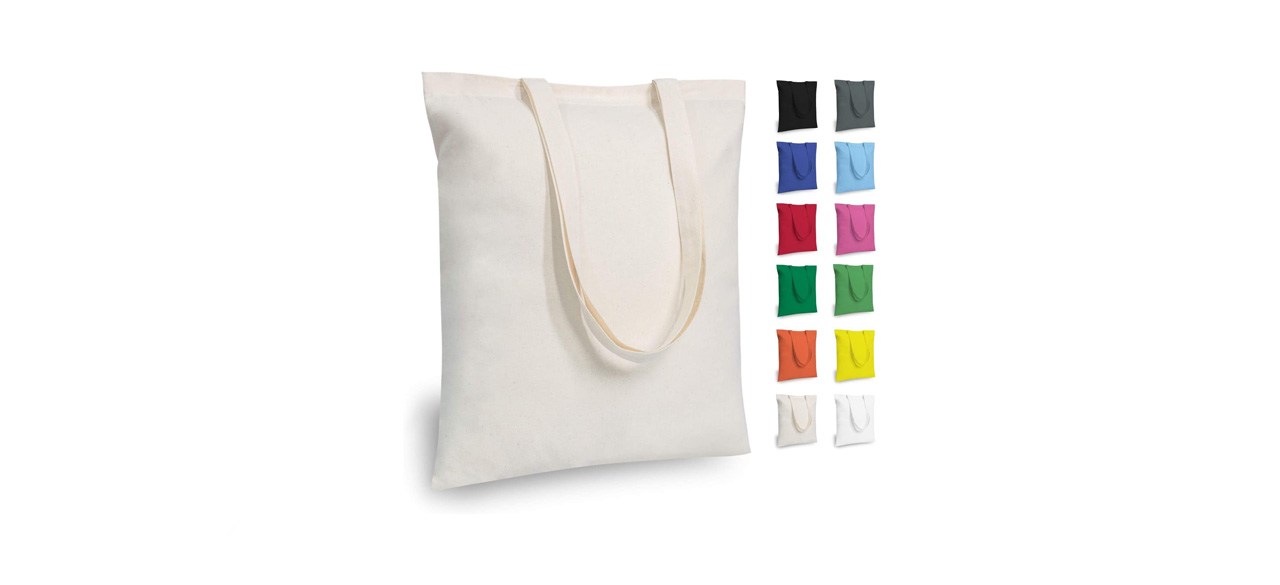 This tote bag can be bought in quantities of five, six, 12, 24, 48 and 192. It measures 16 inches high and 15 inches wide and comes in 18 colors.
Sold by Amazon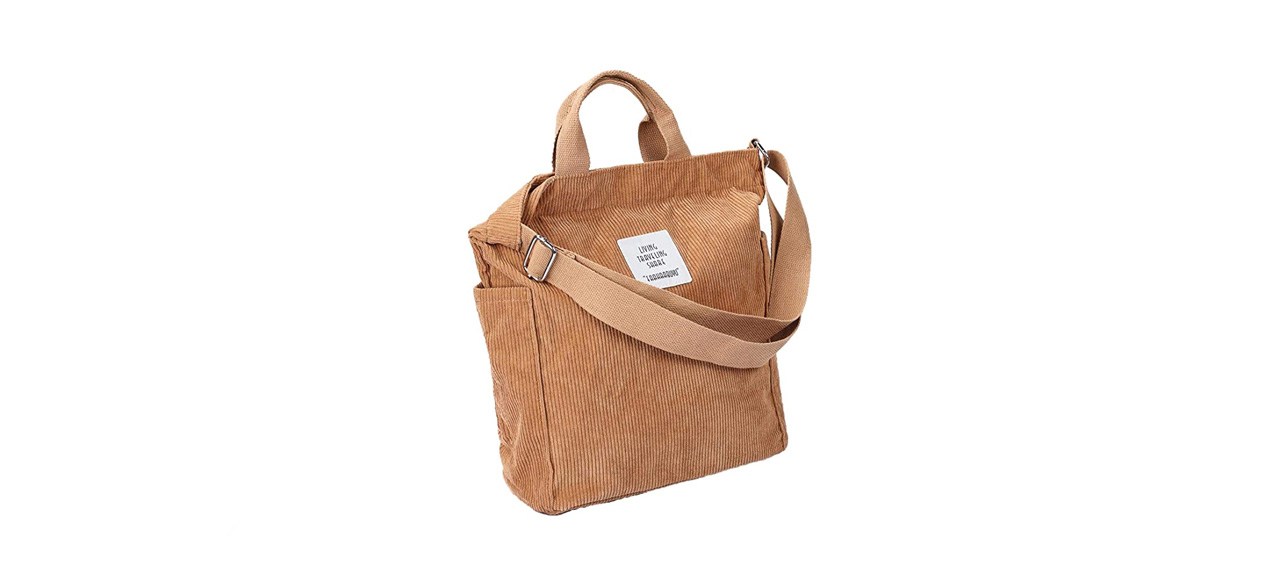 This tote has small pockets on its edges rather than on its large sides. It has small handles and a large adjustable strap and comes in six colors.
Sold by Amazon
Want to shop the best products at the best prices? Check out Daily Deals from BestReviews.
Sign up here to receive the BestReviews weekly newsletter for useful advice on new products and noteworthy deals.
Jordan C. Woika writes for BestReviews. BestReviews has helped millions of consumers simplify their purchasing decisions, saving them time and money.
Copyright 2023 BestReviews, a Nexstar company. All rights reserved.