BestReviews is reader-supported and may earn an affiliate commission. Details.
The ingredients in your favorite fall drink aren't too healthy for your teeth
We're only a few weeks away from fall, but many restaurants are already selling pumpkin spice– and apple-flavored drinks and foods. Pumpkin spice is a popular fall flavor used in lattes, pies, cookies and more. This sweet and savory flavor may be a good treat in the colder months, but consuming it might affect your teeth.
Here's how the beloved pumpkin spice flavor may be harming your teeth.
Shop this article: Hello Activated Charcoal Toothpaste, EasyHonor Extra-Soft Toothbrush and Plackers Micro Mint Dental Flossers
What is pumpkin spice?
Despite its name, pumpkin spice doesn't actually contain pumpkin. In fact, pumpkin spice is a mixture of spices that typically go into a pumpkin pie to make it sweeter. The fall flavor is a combination of cinnamon, nutmeg, cloves, ginger and allspice in some instances.
However, it's important to note that some companies, such as Starbucks, add real pumpkin to their pumpkin spice latte, so it ultimately depends on where you get it. With this in mind, there's a debate each year about whether or not the name "pumpkin spice" is appropriate, given that the flavor doesn't often contain pumpkin.
Over the past decade, pumpkin spice has developed a cult following, garnering millions of dollars in revenue each year as consumers visit retailers to fulfill their sweet tooth.
How does pumpkin spice damage your teeth?
As tasty as pumpkin spice is, it contains unhealthy ingredients that can damage your teeth — especially lattes. Aside from a pumpkin spice latte being calorie-dense and fairly unhealthy, this fall drink can harm your teeth.
Here's how pumpkin spice lattes can impact your smile:
Excess sugar
A 16-ounce pumpkin spice latte can contain about 50 grams of sugar. According to the World Health Organization, consuming a lot of sugar can lead to dental caries. They occur when bacteria in your mouth metabolize sugars to create acid that removes minerals in the hard tissues in the teeth, such as the enamel and dentine.
If the acid remains on your teeth, it may lead to cavities, leaving holes in your teeth and causing pain or tooth loss.
Coffee
As you already know, coffee can stain your teeth, making them appear yellow. In addition, coffee is acidic, which may increase the risk of cavities and erode your teeth's enamel. Brushing your teeth right after drinking your pumpkin spice latte reduces staining and prevents tooth damage.
Coffee can also stick to your tongue, causing bad breath or halitosis. When coffee beans are roasted, it creates sulfuric compounds that cause unpleasant breath.
How to protect your teeth when consuming pumpkin spice
You don't have to stop consuming your beloved fall drink just yet. As long as you're drinking the pumpkin spice latte in moderation, your oral health should be fine. Still, you can take extra measures to ensure your teeth stay healthy.
Below are some tips for protecting your teeth from the unhealthy ingredients in pumpkin spice, according to MedlinePlus:
Brush your teeth twice a day: Use a soft-bristled toothbrush and brush your teeth right before bed and any other time during the day. Brush your teeth for at least two minutes each time.
Floss: Floss your teeth daily right after brushing your teeth to remove any plaque your toothbrush didn't get.
Limit or avoid sweets and sweetened drinks: If you consume sweet treats or drinks, brush your teeth immediately.
Replace your toothbrush often: Every three or four months, replace your toothbrush, as the bristles weaken over time.
Visit your dentist regularly: Get your teeth regularly cleaned and checked at least every six months for your oral health.
Adopt a healthy diet: Incorporate healthy foods into your diet and limit unhealthy foods and drinks.
Best ways to keep your teeth healthy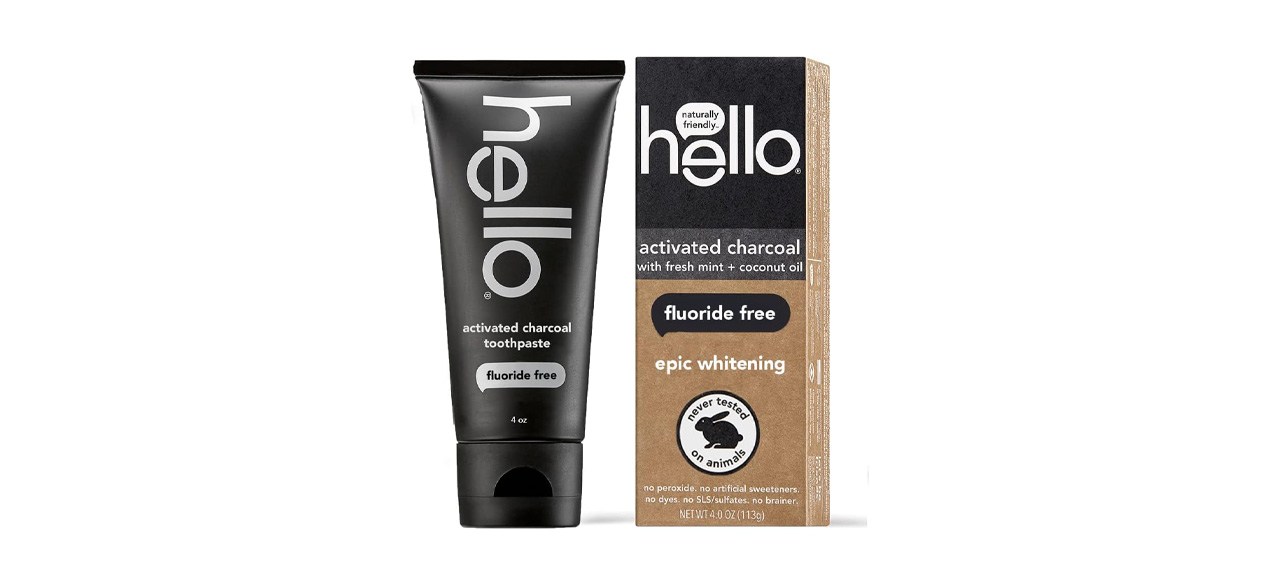 Hello Activated Charcoal Toothpaste
This fluoride-free toothpaste contains activated charcoal, which can naturally whiten teeth, remove surface stains and is safe for your teeth enamel. It is vegan and gluten-, dye-, sodium lauryl sulfate-, paraben- and artificial sweetener-free.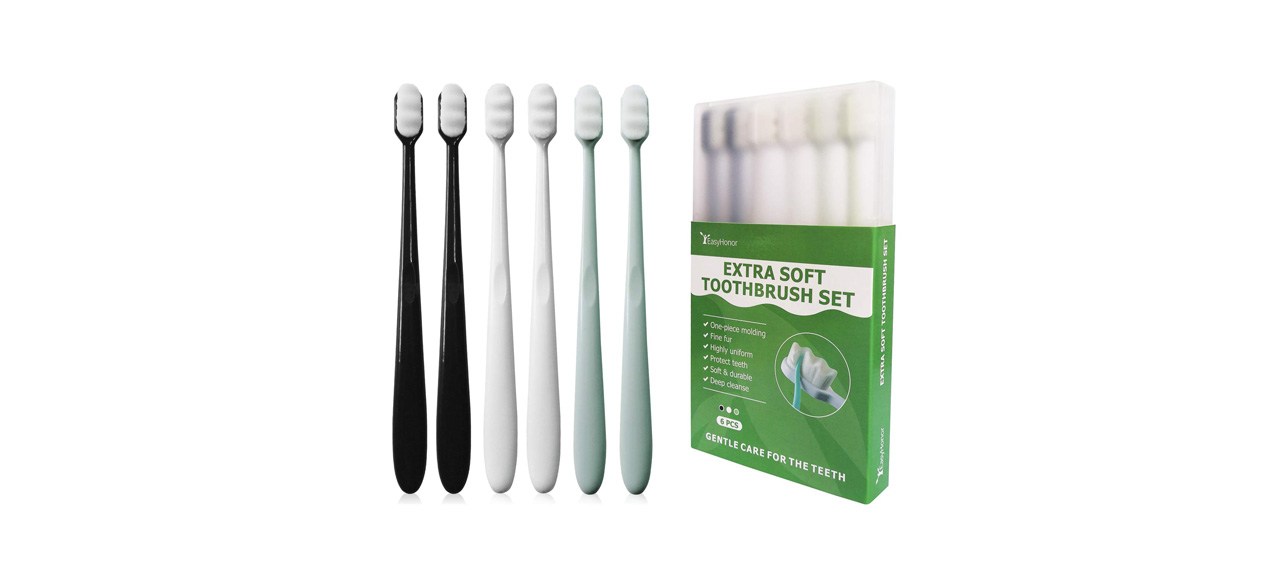 With more than 20,000 soft, micro-fine bristles, this six-pack of toothbrushes gives you a deep tooth cleaning that won't cause bleeding gums. They are bisphenol A-free and have an ergonomic design that gives you a comfortable, firm grip when brushing your teeth.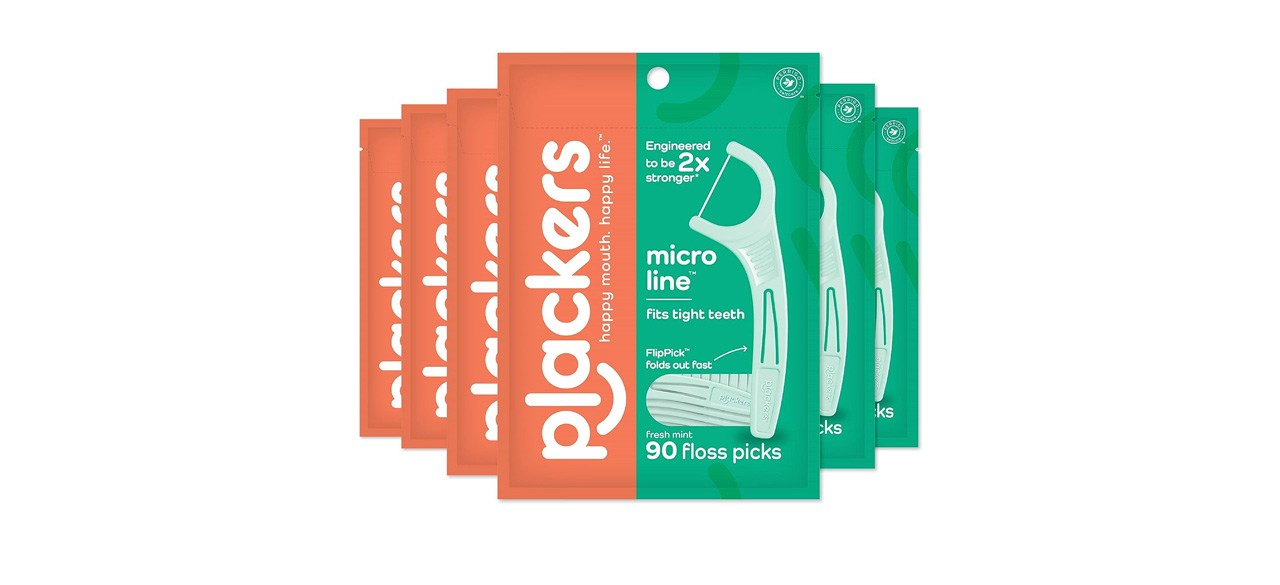 Plackers Micro Mint Dental Flossers
Get rid of any leftover plaque from brushing your teeth with these flossers. They easily slide between your teeth and have a protected tartar pick in the handle. They are made of materials that won't shred, break or stretch. They also have a minty flavor that'll give you fresh breath.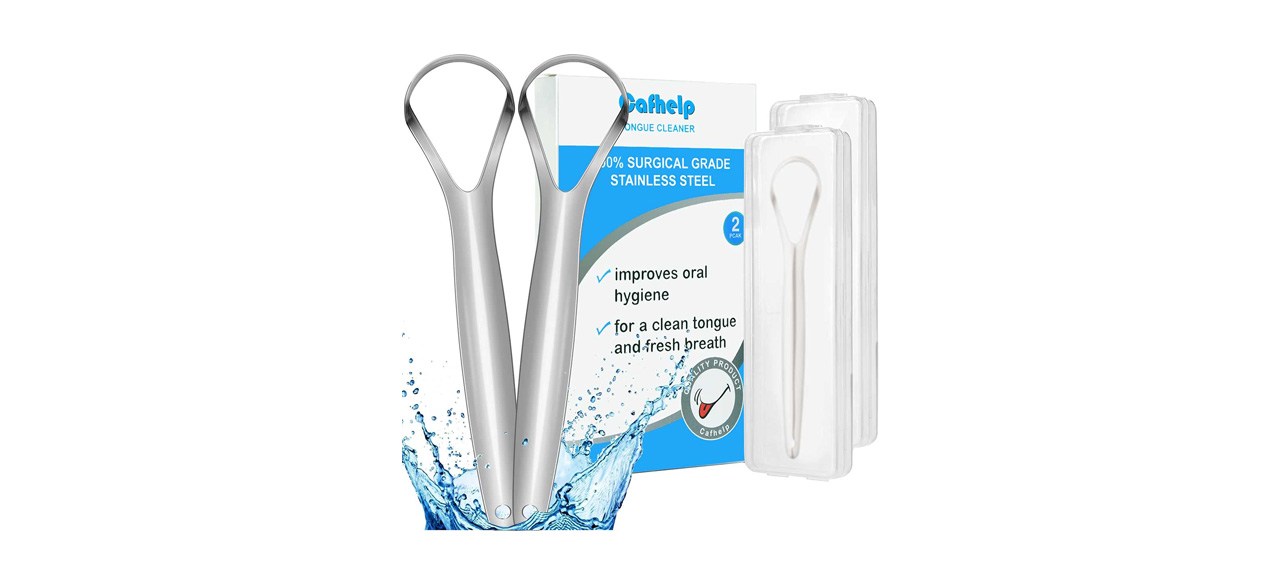 Cafhelp Two-Pack Tongue Scraper
These scrapers keep your tongue clean to prevent bad breath. They are made of surgical-grade stainless steel and have a double-sided, curved shape. They can fit both adults and kids.
Want to shop the best products at the best prices? Check out Daily Deals from BestReviews.
Sign up here to receive the BestReviews weekly newsletter for useful advice on new products and noteworthy deals.
Taneia Surles writes for BestReviews. BestReviews has helped millions of consumers simplify their purchasing decisions, saving them time and money.