EIN Presswire | Newsmatics
Renita Brannan Soars to Highest Rank, Senior Presidential Director, at Lifewave
News provided by
EIN Presswire
Jan 24, 2023, 12:43 PM ET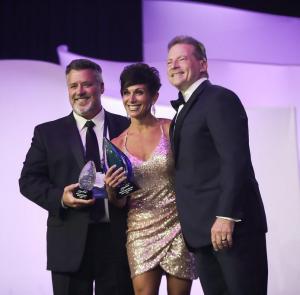 Renita Brannan accepting awards from LifeWave
Renita Brannan accepting awards from LifeWave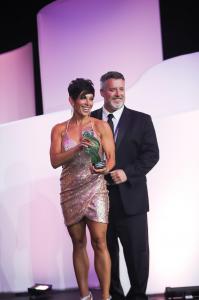 Renita Brannan accepting awards from LifeWave
Earns "Global Top Member Sponsor" and "Global Highest Personally Sponsored Rank Advancement" Awards in Record Time
We've never been more inspired and motivated to help others win in life."
— Renita Brannan
PALM BEACH, FL, U.S., January 24, 2023 /
EINPresswire.com
/ -- Partnering with the right company at the right time is crucial to success in direct sales and network marketing. Renita Brannan is doing just that. She recently launched her business as a
LifeWave
Global Brand Partner, achieving top rank in the company, sponsoring over 600 people in just her first few months, and creating massive team rank advancement success.
"You can't fake your belief in the company or products you represent. Authentic belief turns into massive action, elicits momentum, and a winning opportunity for our entire team," says Brannan.
LifeWave is the industry's best-kept secret, but not for long. Backed by 19 years of research and development, over 80 clinical studies, and more than 130 global patents, Lifewave is open for business in 80 different countries and expanding.
The revolutionary LifeWave product, the
X39 stem cell activation patch
, was recently awarded multiple patents. The launch has taken the company from $20 million to over $280 million annually in just two years and it's just the beginning.
"This is truly a scientific breakthrough! At just $99 per month, this affordable, simple-to-use, X39 Stem Cell activation patch is creating results and changing lives! Nothing competes with this product," says Brannan.
The
New England Journal of Medicine
has stated that the number-one indicator of wellness is directly correlated to the number of adult stem cells in the bloodstream. A teenager has approximately 1,000,000,000 circulating/activated adult stem cells. At age 30, this number has dropped by 60%. The number continues to drop by 75% by age 50, 90% by age 60, and a staggering 95% by age 80.
The patches work by containing a patented organically based nanocrystal mixture, which absorbs and traps body heat (wideband infrared emissions) and reflects a specific part of the spectrum back to the skin. This increases the production of the peptide GHK-Cu (glycyl-L-histidyl-L-lysine-copper), which turns on (activates) more stem cells. These activated stem cells migrate from the skin and change into other types of cells to support the natural process of organ repair and regeneration.
Renita Brannan loves the history, strength, and stability of the company. Founder David Schmidt was contracted by the U.S. Navy to create a way for Navy Seals to stay alert and perform during the most grueling and strenuous circumstances without the use of artificial stimulants, caffeine, or drugs. He went on to offer this technology to U.S. Olympic athletes.
But the real excitement is happening now, and the future has never been brighter! Brannan describes the X39 stem cell activation patch as "miracle technology". "It's completely changing wellness and healthcare. There's no competition, nothing like this product in the market, including both traditional and direct sales. The significance of this product and the results it creates are backed by LifeWave's impressive 100% money-back guarantee," says Brannan.
Reaching the rank of Senior Presidential Director in record time is an amazing accomplishment. But Renita says her biggest accomplishment is aligning with LifeWave's corporate mission of connecting heart-to-heart with others and supporting her friends to advance in rank and achieve their goals and dreams.
"Our greatest goals are loving and serving others with a consistent spirit of excellence and the honor of helping others win big in both health and financial freedom. There's nothing like waking up each day to an inbox of life-changing testimonies. We lead with the X39 stem cell activation patch and the result has been a 'miracle inbox'! It makes all the hard work worth it," says Brannan.
"Explosive team growth is extremely fun and rewarding! Earning trips to Costa Rica, Aruba, and Sardinia Italy in such a short time with the company is a 'cherry on top'. Serving others, helping others succeed, traveling the world, what more could we ask for in an opportunity?" says Brannan. "We continue to attract the very best of the best in the direct sales industry. Our explosive success here in the United States is an indicator of what's to come both in the U.S. and at the international level!"
There are many crucial components to Brannan's team's success. The combination of unprecedented vision and leadership from LifeWave founder, inventor, and CEO David Schmidt, upline support from friends and partners, Onyx Coal and Steve and Gina Merritt, and tremendous team effort.
"Renita has studied and trained her whole life to understand what is best for the human body. The fact that she believes in and is so ecstatic over the attributes of this X39 Patch, not to mention the life-changing testimonies people are experiencing, affirms the X39 Patch could just be the best product ever launched in the network marketing industry. Combine Renita's passion to mentor those willing to learn to reach their full potential with her knowledge and experience in network marketing and you can clearly see why she is experiencing success in LifeWave at a record pace," says Steve and Gina Merritt.
"It's a privilege to work alongside leaders with integrity and amazing work ethic. It's impossible to describe the gratitude and strong belief we have in our growing team. They are absolutely the best! What a blessing to work with workers ready and willing to love and lead others! Furthermore, it's a tremendous honor to represent LifeWave and its products. We've never been more inspired and motivated to help others win in life," says Brannan.
About LifeWave
LifeWave, founded in 2004, has grown to over 275 employees with offices in the U.S., Ireland, Japan, Taiwan, Philippines, and Malaysia with numerous distribution centers across the world. Wafer-thin and virtually weightless, LifeWave products harness specific frequencies of light to stimulate points on the skin, causing targeted, biological responses at the cellular level.
Benefits include but are not limited to better sleep, more energy, less stress, natural wound healing, a more youthful appearance, faster sports recovery, and more. For information about LifeWave's transformative products and many health benefits visit:
www.lifewave.com
Renita Brannan
LifeWave
+1 701-400-5277
lifewavejoyjoyjoy@gmail.com
LifeWave Stem Cell Activation, Brand Partner Opportunity
For inquiries or corrections to Press Releases, please reach out to EIN Presswire.